Тамариндо Тунец (желтоперый) Рыбалка Рыбалка
Самые популярные туры
7511 профессиональных гидов
Мгновенное подтверждение
7511 - ищите символ для мгновенного бронирования
Гарантия лучшей цены
Нашли этот тур дешевле на другом сайте?
Мы возместим разницу!
FishingBooker предоставляет
Самые популярные туры
7511 профессиональных гидов
Гарантия лучшей цены
Нашли этот тур дешевле на другом сайте?
Мы возместим разницу!
Мгновенное подтверждение
- ищите символ для мгновенного бронирования
Лучшая Тунец (желтоперый) – Тамариндо
---
Лучшая Тунец (желтоперый) – Тамариндо
---
Тунец (желтоперый) самых популярных туров – Тамариндо
---
Тамариндо Тунец (желтоперый) – сезоны
Loading Fish Calendar!
Please Wait...
Сезон
Тунец (желтоперый) fishing in Тамариндо varies slightly throughout the year. High season is August to November. Low season is January to July and December. There is no closed season.
---
Тунец (желтоперый) Рыбалка – Tamarindo – что говорят?
---
Похожие на Тунец (желтоперый) рыбы – Тамариндо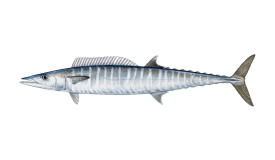 Размер 15 to 35lbs
Пищевая ценность Среднее
Игровые качества Отлично
Местообитания Nearshore, Offshore, Reef
---
На основе 14,246 отзывов клиентов FishingBooker