The Snapper have fired up.
Trip Info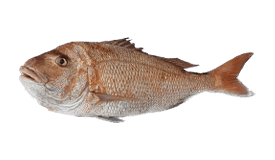 Snapper (Pink)
Fishing this weekend, Snapper were on the menu, fish up to 6kg were caught on the morning and evening charters. best bait being Squid and pilchard.
Book your trip with The Reel Thing Charters – Carrum
About The Captain
Mark Ratchford
Carrum VI, Australia • Member since September 2015
Captain Mark has been involved in the fishing industry for over 20 years. He is the only person to have fished the whole Australian coast in one trip – this was a 5-month epic journey catching more species then he can remember. He has stories about catching fish from every state in Australia that he is happy to share with you. He is an able fisherman and skipper who can put his clients on Squid or offshore species such as Mako Shark and Bluefin Tuna. Mark and his friendly staff will be more than happy to accommodate you.
Response time: 6 hours
Response rate: 95%
---

Защита от плохой погоды
Непогода? Мы поможем перенести тур или вернем депозит.
Гарантия лучшей цены
Нашли тот же тур, но дешевле? Мы возместим разницу!
Надежный сервис
Мы готовы помочь вам найти идеальную рыбалку 7 дней в неделю.
Безопасная оплата
Бронируйте через нашу надежную платформу с удобными способами оплаты.