Relax and fish afternoon with the family
Relax and fish afternoon with the family
Trip Info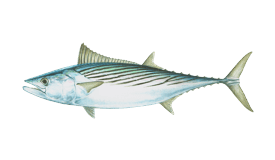 Bonito
Relax and fish charter, what a great way to spend an afternoon on the water with the family. Thank you to our guests for joining our Charter in Cuvu Bay today. Nice Bonito… with a few good ones that got away too! Enjoy your holiday in beautiful Fiji. Vinaka.
Book your trip with Coral Coast Fishing Charters
About The Captain
Coral Coast Fishing Charters
Cuvu Beach, Fiji • Member since May 2017
Captain Fai is a 3rd generation native fisherman who is always found as close to the water as you can get in Cuvu Beach. He holds a full master/engineer class 6 license and has been fishing for over 25 years in the local waters. Captain Fai loves having guests on board, teaching them about the local fish, techniques, and traditions.
Response time: within an hour
Response rate: 100%
---

Защита от плохой погоды
Непогода? Мы поможем перенести тур или вернем депозит.
Гарантия лучшей цены
Нашли тот же тур, но дешевле? Мы возместим разницу!
Надежный сервис
Мы готовы помочь вам найти идеальную рыбалку 7 дней в неделю.
Безопасная оплата
Бронируйте через нашу надежную платформу с удобными способами оплаты.