This guys had great catches !!, dont you
This guys had great catches !!, dont you
Trip Info
Barracuda (Great)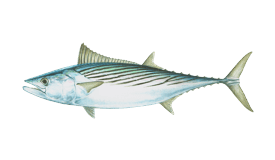 Bonito
Dolphin (Mahi Mahi)
Grouper (Red)
Departure March 12, 2018 with Mr. Peter Graef for 4 hours at 6:30 am, leaving the marina sunset to the southern area of Isla Mujeres in search of some edible fish for dinner, we started to trolling and it did not take long when we catch a good dorado, we keep fishing obtaining the catch of 2 more bonitos and we start with a bit of bottom fishing achieving the capture of a good grouper and 2 barracudas with this ending the service and back to the base.
Book your trip with Amigo Fishing
About The Captain
Amigo Fishing
Cancún QR, Mexico • Member since August 2017
Amigo FIshing operates a selection of great, modern vessels out of Cancun, Mexico, offering awesome trips fishing for the area's top species. They are so confident in the skills of their experienced captains and professional local crews that they offer a No Catch No Pay Guarantee.
Response time: 1 hour
Response rate: 99%
---

Защита от плохой погоды
Непогода? Мы поможем перенести тур или вернем депозит.
Гарантия лучшей цены
Нашли тот же тур, но дешевле? Мы возместим разницу!
Надежный сервис
Мы готовы помочь вам найти идеальную рыбалку 7 дней в неделю.
Безопасная оплата
Бронируйте через нашу надежную платформу с удобными способами оплаты.