Mana coast fishing
Trip Info
Hapuka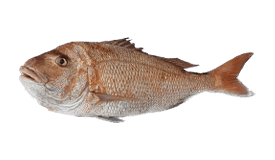 Snapper (Pink)
The fishing season is going well we are getting a good variety of fish now from groper to snapper and everything in between evening trips have been popular and snapper trevally tarakihi john dory kahawai all coming on as well as kingfish we got a couple of kingis on Sunday book us up for the new year I have lots of availability and good experiences to come
Book your trip with Westcoast Charters - Felix
About The Captain
Neil Palfreyman
Porirua, New Zealand • Member since October 2014
I love the freedom of the open water, a bit like riding a bike. I became a fisherman because I love challenges and being independent, I passionately don't like captivity and some workplace cultures. I have a trades background and can turn my hand to a lot of things. I like scuba and fee-diving more than fishing but save those for my hobbies.
Response time: 4 hours
Response rate: 97%
---

Защита от плохой погоды
Непогода? Мы поможем перенести тур или вернем депозит.
Гарантия лучшей цены
Нашли тот же тур, но дешевле? Мы возместим разницу!
Надежный сервис
Мы готовы помочь вам найти идеальную рыбалку 7 дней в неделю.
Безопасная оплата
Бронируйте через нашу надежную платформу с удобными способами оплаты.