Seasons Catch
Trip Info
Amberjack
Barracuda (Great)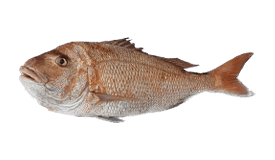 Snapper (Pink)
Tuna (Blackfin)
Just the best abroad the "UPRISING"
Sun was shining the weather was sweet…. Every day it was different. It all starts early, as the early bird catches the fish. A cast of the net to catch the first batch of fresh Sardins. Once Sardins are on live well we are ready to go. The spot is chosen depending how the weather is. Head out to captains choice. Deeper water from 80 to 200 ft for big fish and in shallow water small fish. On flat days we went to the deep to catch the big fish and on the choppy days we stayed in to catch the snappers and small ones. Everyday a different experience. Fun Fun Fun…......
Book your trip with Uprising Tours Fishing
About The Captain
Eric Henkis
San Pedro, Belize • Member since May 2015
Captain Eric Henkis is the owner and the operator of Uprising Tours Fishing. Born and raised in Belize, he knows these bountiful waters like the palm of his hand. He has over 16 years of experience as a captain and he loved being on the water since he was a kid. His grandfather was a fisherman and Captain Eric couldn't wait to follow in his footsteps.
Response time: 11 hours
Response rate: 85%
---

Защита от плохой погоды
Непогода? Мы поможем перенести тур или вернем депозит.
Гарантия лучшей цены
Нашли тот же тур, но дешевле? Мы возместим разницу!
Надежный сервис
Мы готовы помочь вам найти идеальную рыбалку 7 дней в неделю.
Безопасная оплата
Бронируйте через нашу надежную платформу с удобными способами оплаты.