Snapper fishing October/ November
Trip Info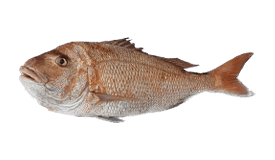 Snapper (Pink)
Snapper on the move across Port Phillip Bay. Poor weather has hampered many trips, but finally starting see more fine weather on the horizon.Fishing trips available right through the peak time November and December
Book your trip with Melbourne Fishing Charters
About The Captain
Andre Lindsey
Melbourne VI, Australia • Member since May 2016
Hi I'm Capt Andre I have been operating my fishing charters from ST Kilda Pier for 11 years and chartering for a total of 16 years. I want to share with my guests an awesome fishing experience and share my stories from a life time at sea. As a kid I spent all my time fishing with dad at sea in Western Port Bay and along the coast of Victoria. As a young man I went to sea working on off shore trawlers around Australia. I love talking about my life time of fishing experiences and my greatest passion is watching my customer catch fish. I do whatever it takes to get you a fish to take home. I promise to look after you board, I'll cook your catch or clean it up for you to take home and cook you up some lunch.
Response time: 7 hours
Response rate: 97%
---

Защита от плохой погоды
Непогода? Мы поможем перенести тур или вернем депозит.
Гарантия лучшей цены
Нашли тот же тур, но дешевле? Мы возместим разницу!
Надежный сервис
Мы готовы помочь вам найти идеальную рыбалку 7 дней в неделю.
Безопасная оплата
Бронируйте через нашу надежную платформу с удобными способами оплаты.