Night Fishing in Melaka Straits
Night Fishing in Melaka Straits
Trip Info
Cobia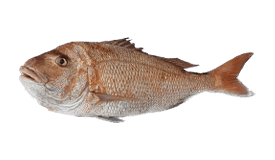 Snapper (Pink)
Snapper (Red)
Snapper (Yellowtail)
We left late in the evening Friday 23rd.Hit right in the middle of Melaka Straits. Seas get a bit chopier in the begining but gave us a way in eventually. The first bite was a moral boost. It was snapper. Then came another huge snapper. Other fish as well. Things get quiet and we moved to other spots. Lots of ordinary size fish, I mean a lot! Filled up the cool box with these ordinary size fish. Late night when the big bos came for a visit- a large cobia. Took a lot of time to land this one. We lost our hook, and left with rpund net to scoop the fish. Luck was on our side. We let it get tired off before we can scoop it up.
IN the morning we got hit with little storm but the boat managed well.
It was a great trip.
Book your trip with Accureal Allseas 1000
About The Captain
Tukun Ikan
Port Klang, Malaysia • Member since September 2016
Fishing develops patience and piece inside one's mind. Away form the burden of office work. Fishing develops new friendship, quality time between friends, quality time between family members. And saltwater fishing sometimes requires you to put enough energy which is good for your health.
Response time: within an hour
Response rate: 100%
---

Защита от плохой погоды
Непогода? Мы поможем перенести тур или вернем депозит.
Гарантия лучшей цены
Нашли тот же тур, но дешевле? Мы возместим разницу!
Надежный сервис
Мы готовы помочь вам найти идеальную рыбалку 7 дней в неделю.
Безопасная оплата
Бронируйте через нашу надежную платформу с удобными способами оплаты.