3 couples of 3 different species
3 couples of 3 different species
Trip Info
Barracuda (Great)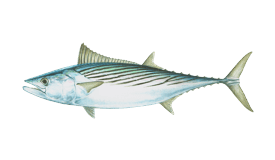 Bonito
Dolphin (Mahi Mahi)
The day started a bit slow but right afternoon it turned amazing catching 3 couples of 3 different species, great day!
Book your trip with Cheel Beh Sportfishing - Wahoo
About The Captain
Cheel Beh Sport Fishing
Puerto Aventuras QR, Mexico • Member since September 2016
Fishing has been my biggest passion in life since I was a child. I'm proud to say that I've learnt from the best fishermen around the Riviera Maya and I'm always improving our fishing techniques with the newest trends in the fishing world. I like to show respect to our amazing fishery and practice catch and release for all billfish. In addition to my passion for fishing I guarantee an outstanding experience as I am a professional in the tourism industry and commited with high standards of service seeking the absolute satisfication from our visitors
Response time: within an hour
Response rate: 100%
---

Защита от плохой погоды
Непогода? Мы поможем перенести тур или вернем депозит.
Гарантия лучшей цены
Нашли тот же тур, но дешевле? Мы возместим разницу!
Надежный сервис
Мы готовы помочь вам найти идеальную рыбалку 7 дней в неделю.
Безопасная оплата
Бронируйте через нашу надежную платформу с удобными способами оплаты.