May
Trip Info
Lingcod
Salmon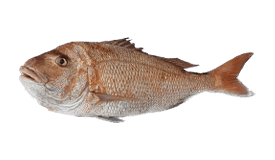 Snapper (Pink)
It was a lings, springs and other things kinda day for these newbies to salt water fishing. They caught Snapper, Ling, Salmon, Crab and other bottom things. Saw Whales, Seals, Sealions, birds all on a flat calm day.
You can do this to! Just give me a call.
Book your trip with Island Pursuit Sport Fishing - 25'
About The Captain
Steve Veloso
Comox BC, Canada • Member since May 2016
I spent my first day on the water at 3 days old on my dad's commercial fishing boat. Growing up helping him and going to school, I got my own boat when I was 10. I used to work around a fish camp and when I turned 12 a got asked to take my first charter out for money. We did great and I was hooked. When I was 14 I started working for a lodge guiding. At 16 I started fishing on the west coast and Haida Gwaii. 9 years ago I bought my first charter boat and started Island Pursuit Sport Fishing.
Response time: 2 hours
Response rate: 100%
---

Защита от плохой погоды
Непогода? Мы поможем перенести тур или вернем депозит.
Гарантия лучшей цены
Нашли тот же тур, но дешевле? Мы возместим разницу!
Надежный сервис
Мы готовы помочь вам найти идеальную рыбалку 7 дней в неделю.
Безопасная оплата
Бронируйте через нашу надежную платформу с удобными способами оплаты.